The voices of rock radio
When: 7:30 p.m. Friday and Saturday
Or: Boot Barn Hall at Bourbon Brothers
Price: $ 59 to $ 89; 888-718-4253, bootbarnhall.com
It's funny how only a few notes of a song can transport you to a particular time and place.
Four guys coming to Colorado Springs would love to take you back to the 1970s, or maybe what you imagine the 70s could have looked, smelled and smelled like.
The names might not be familiar, but the groups probably are. John Elefante from Kansas, Kevin Chalfant from Journey, Randall Hall from Lynyrd Skynyrd and Charlie Huhn from Foghat will perform their band's hits.
Some of those old tracks are "Dust in the Wind" and "Carry On My Wayward Son" from Kansas; "Don't Stop Believin '" and "Open Arms", by Journey; "Sweet Home Alabama" and "Free Bird" by Lynyrd Skynyrd; and "Slow Ride" and "I just want to make love to you" by Foghat.
"The story of Simon and Garfunkel"
When: 7:30 p.m. Tuesday
Or: Pikes Peak Center, 190 S. Cascade Ave.
Price: $ 43 to $ 98; 520-7469, pikespeakcenter.com, axs.com
Grammy Award-winning singer-songwriters Paul Simon and Art Garfunkel joined forces in the '60s and enjoyed enormous success. That is, until they broke the bromance in 1970 and went their separate ways. "The Simon and Garfunkel Story" uses huge screening photos, original film footage and a full live band to help tell the story behind the folk rock duo responsible for the hit songs "Mrs. Robinson," "Cecilia "," Bridge Over Troubled Water "and" Homeward Bound ".
Heads up: The real Garfunkel will be in concert at the Pikes Peak Center on November 20.
'Sing and fly'
When: 7 p.m. Saturday, 2:30 p.m. Sunday; pre-concert conference with conductor Donald Jenkins, conductor emeritus of the Colorado Springs Chorale, begins 45 minutes before each performance
Or: Broadmoor Community Church (Saturday), 315 Lake Ave .; First Christian Church (Sunday), 16 E. Platte Ave.
Price: $ 10 to $ 30; 633-3649, Chamberorchestraofthesprings.org
The Colorado Vocal Arts Ensemble Chamber Choir will join the Chamber Orchestra of the Springs to perform Marc-Antoine Charpentier's "Te Deum" and two works by Randall Thompson: "Ye Shall Have a Song (from The Peaceable Kingdom) and" Frostiana ".
Timothy Hsu, Principal Violin of the Pueblo Symphony and Artist in Residence at Colorado State University in Pueblo, will perform in "The Lark Ascending" by Ralph Vaughan Williams.
"The Goonies" with the Colorado Symphony
When: 7:30 p.m. Friday
Or: Boettcher Concert Hall, Denver Performing Arts Complex, 1000 14th St., Denver
Price: $ 25 to $ 99; 877-292-7979, coloradosymphony.org
"The Goonies" is one of those movies that makes you feel all warm and hazy. If you've never seen the 1985 cult classic about a group of misfit teens who find a pirate map and decide to hunt down the promised loot, this is a perfect way to remedy the situation.
As you relax and watch the kids walk through underground caverns and escape evil old Mama Fratelli and her two rogue sons, the orchestra will perform the entire score live. The word on the street is that you should plan to stick around for the credits.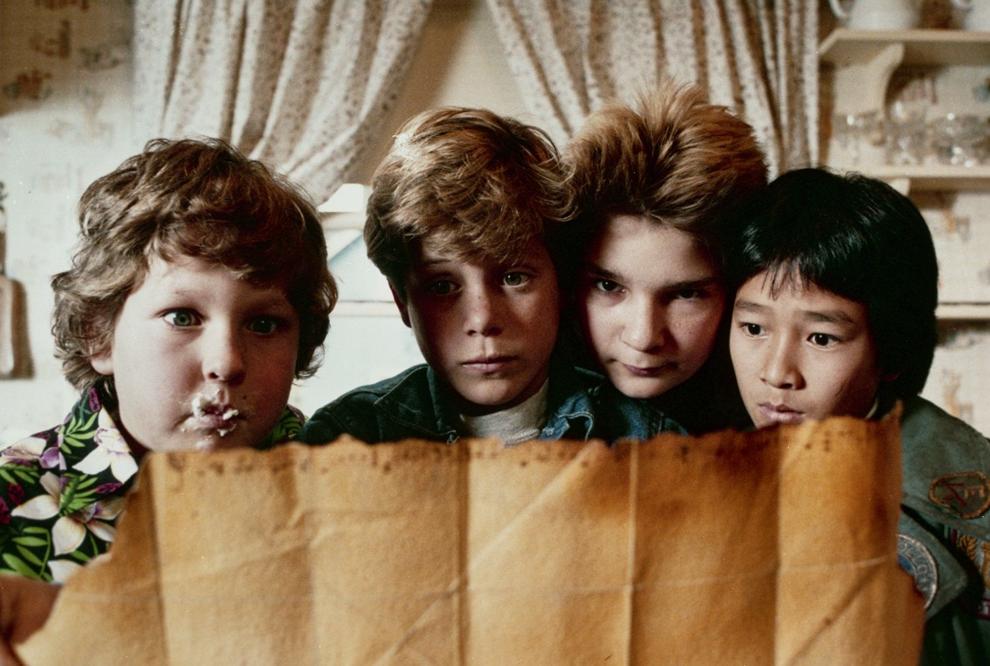 "Fiesta, a celebration through music"
When: 3 p.m. Sunday
Or: Ent Center for the Arts, 5225 N. Nevada Ave.
Price: $ 8 to $ 10; 255-3232, uccspresents.org
The longtime local wind ensemble will make its debut at the Ent Center for the Arts.
Under the direction of Joseph Olivieri, the program will feature classic literature from the group, such as "A Festival Prelude", and other festive choices, including "The Lion King" and "Shenandoah".
The audition or invitation-only nonprofit group was formed in 1992 and now numbers over 40 musicians.
Also efficient
• Skerryvore, Celtic Scottish rock band, Sundays at 7 pm, Stargazers Theater and Event Center, 10 S. Parkside Drive, $ 15 – $ 20; 476-2200, stargazerstheatre.com
• Air Force Academy Chamber Recital Series, featuring the Academy Winds, Tuesdays at 7 pm, Packard Performance Hall, Colorado College, 5 W. Cache La Poudre St., free; 389-6607, coloradocollege.edu/newsevents/calendar
• Twiztid, Fridays at 7 pm, Sunshine Studios Live, 3970 Clearview Frontage Road, $ 25; 392-8921, soleilstudioslive.com
• Big Head Todd and the Monsters, featuring Los Lobos, Saturdays at 7:30 pm, Mission Ballroom, 4242 Wynkoop St., Denver, $ 49.95 to $ 150; 888-929-7849, axs.com
• Phil Collins, Sundays at 8 p.m., Pepsi Center, 1000 Chopper Circle, Denver, $ 50 to $ 275; 303-405-1111, altitude tickets.com